4X4 6-Seater Rental in Nassau
Hop in your very own open-top 4x4 UTV for an exciting day of exploring Nassau. First choose between a half-day, full-day or 24-hour rental and then ride off into Nassau, exploring the sites. Visit the stone stairway, Queen's Staircase, the 65 steps symbolizing each year Victoria was queen. Or spend some time on beautiful Arawak Cay and stop for some local grub and a drink at 'Fish Fry,' as locals call it: a collection of eateries serving local specialities. Don't pass up Fort Charlotte, the largest of the three forts on the island. The late-18th-century fortress was built by Lord Dunmore. See some evidence of very early life on the Bahamas at the Caves where 10th-century inhabitants lived. The UTV adventure and rental ends when you drop it off at the departure point. Redeem informationVoucher type: PrintedPrinted Voucher. Print and bring the voucher to enjoy the activity.LocationStarting point: Hotel pickupEnd point: Same as starting pointScheduleOpening dates23/08/2018 - 15/12/2019, 09:00 - 17:00RequirementsDrivers must be over the age of 21 and hold a valid driving license.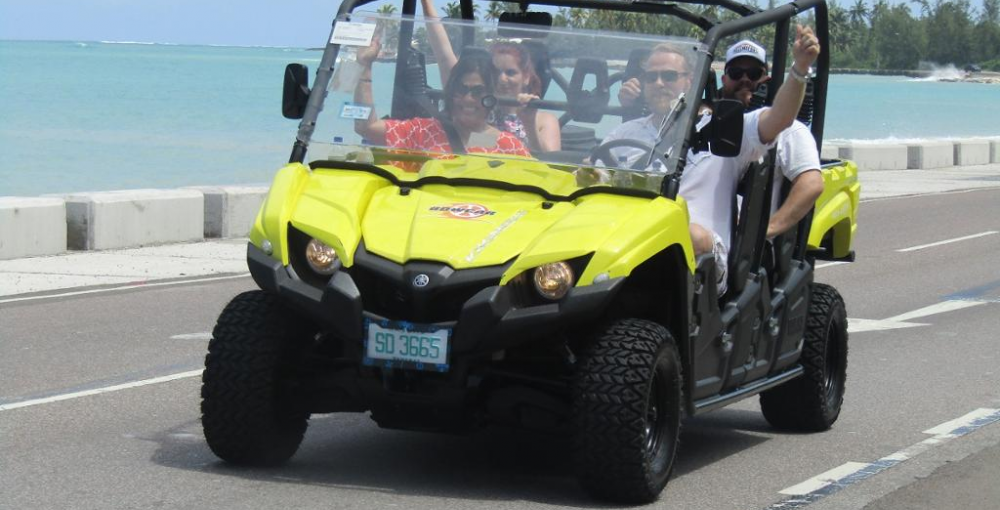 We'll call you back with our best prices guaranteed.