Amalfi Coast & Pompeii Full Day - Group Tour
Highlights: - discover in one day the most visited sites of the region - Take breathtaking photos of the Amalfi Coast cliff - Stroll through the streets of the eternal city of Pompeii - Visit the ruins with an archeological guide In only one day you will visit the two highlights of Campania Region: experience the shocking views of the Amalfi Coast stops with the possibility to take many pictures and to enjoy one of the most beautiful landscapes that change in color everyday of the year. You will see the overhanging shore that characterize the Italian idea of panorama. Have lunch in a restaurant overlooking the sea and visit Amalfi, the main village of the Coast. On the way back to Naples stop in Pompeii to attend a walking tour (entrance tickets not included) that will allow you to stroll through the ancient streets of the town. Take the chance to plunge into the ancient Roman city of Pompeii frozen by the 79 A.D. Volcano eruption visiting the highlights of the thermal baths, the large theater, the Basilica and the Macellum and the famous House of Faun. Our guide will help you in learning many interesting clues during your visit explaining the most interesting places of this ancient commercial city. 7:30-8:30am. Pickup from hotels of Naples. 8:40-9:30am. Drive to coast of Sorrento and photo stops. 9:30-10:10am. Drive to Amalfi coast and photo stop of Positano. 10:30-11:30am. Drive from Positano along the coast to reach restaurant. 11:30am-2:30pm. Stop for lunch. 1-1:50pm. Arrival in Amalfi and stop for free time. 2pm. Departure from Amalfi. 3:15pm. Arrival in Pompeii. 3:30-5pm. Walking tour of Pompeii. 5:30pm. Arrival Naples. Languages English, Spanish and Italian Others The Tour only includes the Service of a Guide during the visit of Pompeii Excavations. Driver will be able to provide useful information, but he cannot be expected to act as a Guide. Between November and March, the live guide in Pompeii will be provided with a minimum of 6 participants. Redeem informationVoucher type: PrintedPrinted Voucher. Print and bring the voucher to enjoy the activity.LocationStart point: Pick-up from main hotels of Naples City Center between 7.30am to 8.30am. Please call up at least 48 hours in advance to confirm the pick-up time and location.End point: Same as the starting pointScheduleOpening dates08:30 - 17:30Duration: 9 HoursGuide optionsGuide type: GuideTips type: OptionalRequirementsEntrance fees are not included and should be paid locally.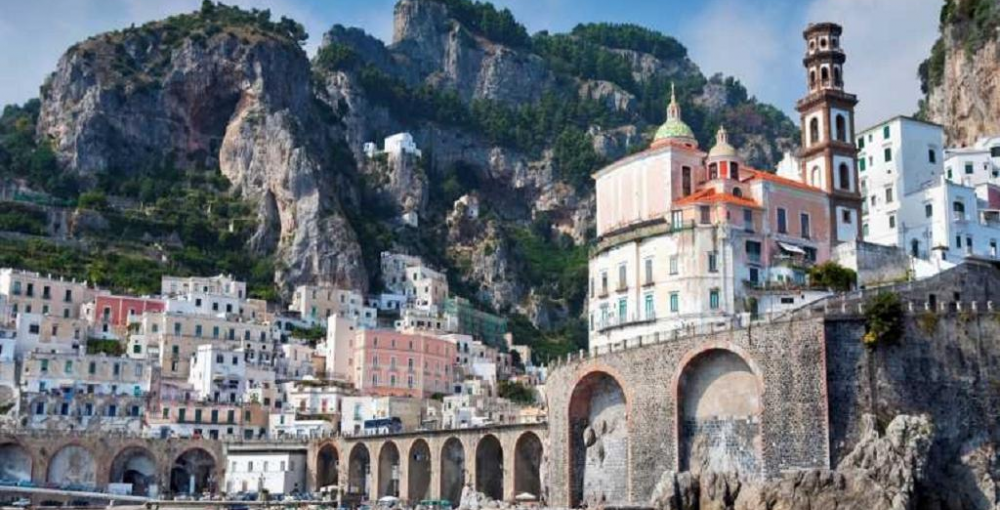 We'll call you back with our best prices guaranteed.