BAH BUDAPEST SZÉCHENYI SPA with pick up
Immerse yourself in the natural thermal baths of Széchenyi in the heart of Budapest and take part in a Hungarian tradition dating back over a century. One of the largest thermal spa complexes in Europe, Széchenyi is home to 18 medicinal, natural hot spring pools, 10 saunas and steam cabins, several massage therapy suites and much more. Skip the line and enjoy propriety access to Budapest's most visited tourist attraction. From children splashing around in the warm outdoor pools to the relaxation and rejuvenation treatments available for adults, the whole family is sure to have a fantastic experience at Széchenyi Thermal Baths. Built in 1913 as the very first thermal spa in the Pest area of the city, the Széchenyi Thermal Baths have evolved over the past hundred years to match the demands of the local residents. Be sure to check out the so called "fancy bath", which includes a whirl-pool corridor, underwater bubble Jacuzzis, a neck shower, a water beam back massager and much more. Massage: It is a 20 minutes aroma massages. This is a calming, gentle massage done with slow and soft techniques. High quality, skin-friendly oils are used for the treatment, its main purpose is relaxing the muscles The ideal way to break up busy days of sightseeing in the beautiful Hungarian capital, the baths combine a day of relaxation with all the history and stunning architecture for which Budapest is so renowned. Spa Christmas Opening Hours December 24th: Help desk – 9am – 1pm; spa is open until 2pm. December 25th: Help desk - 10am – 5pm; spa is open from 10am until 6pm. December 31st: Help desk 9am - 5pm; spa is open until 6pm. 2019. January 1st: Help desk 10am – 6pm; spa is open from 10am to 10pm. Others Please note that during December and January, the SPA can be very busy, especially during peak opening hours. Redeem informationVoucher type: PrintedPrinted Voucher. Print and bring the voucher to enjoy the activity.LocationStart point: Hotel pickupEnd point: At the spa.ScheduleOpening dates09:00 - 18:00Guide optionsGuide type: Not includedRequirementsTowel rental is available. Children ages 0 to 2 years do not pay admission. Please note the massages are only for above 18 years.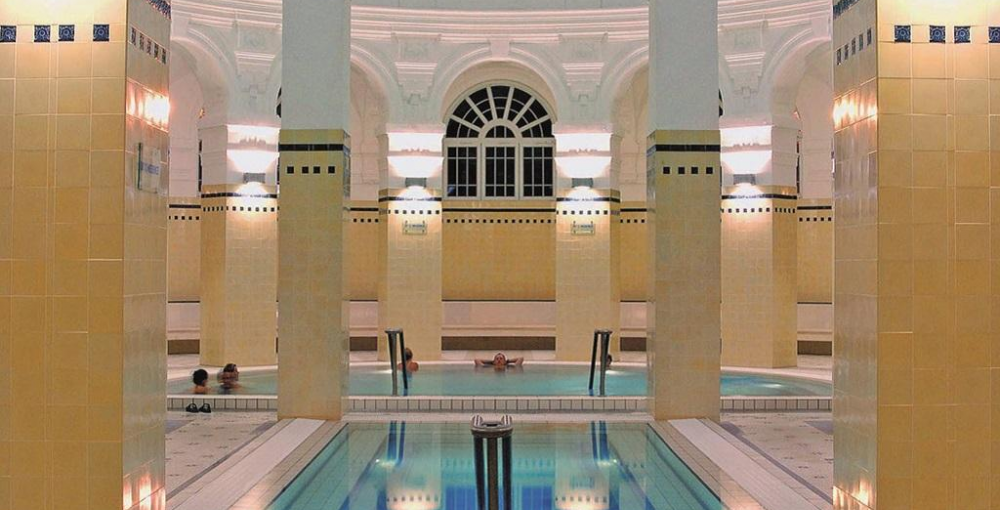 We'll call you back with our best prices guaranteed.