BEER EXPERIENCE: VELKE POPOVICE+ BEER CULTURE TOUR
For those who fall in love with the best beer in the world we offer a unique Beer Experience tour which combines a visit of brewery in Velke Popovice and an evening tour with a visit of 3 original Prague pubs, located around Old Town Square. First you´ll visit the Kozel brewery to see the process of beer brewing. You´ll visit the bottling and barrelling room and taste unfiltered, unpasteurized Kozel on tap. Upon your arrival to Prague, you´ll join our educated guides for an authentic pub culture experience and get to know both beer and people of Prague deeper. Redeem informationVoucher type: PrintedPrinted Voucher. Print and bring the voucher to enjoy the activity.LocationStarting point: DowntownPick up at the hotel available upon request.End point: Same as starting pointScheduleOpening dates01/04 - 31/10, Tuesday/Saturday, 14:00 - 21:00Duration: 7 HoursGuiding optionsGuiding type: GuideTips type: IncludedRequirementsPlease indicate the name of the hotel at the moment of making the reservation, otherwise the booking will not be considered confirmed. The pick-up time is different from the departure time. Please wait for confirmation of your exact pick-up time from your provider.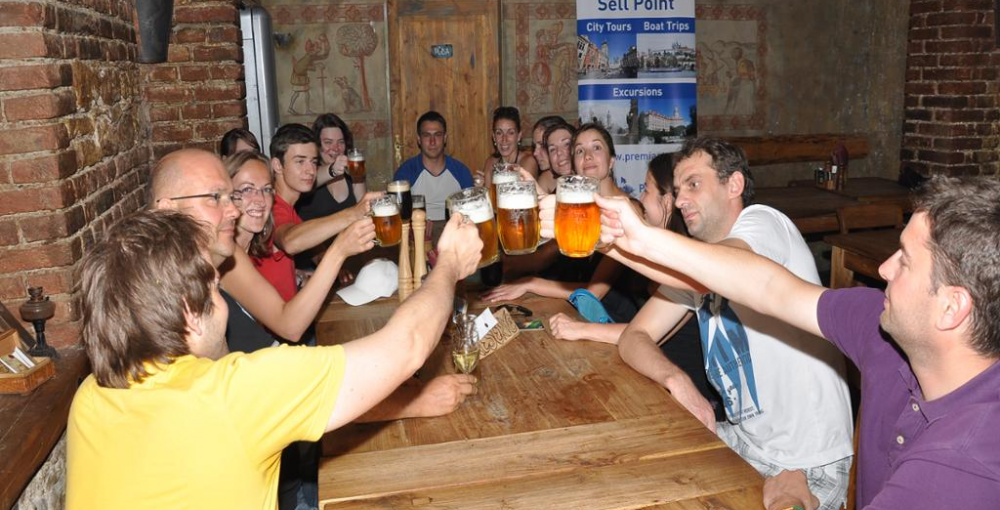 We'll call you back with our best prices guaranteed.