Canyoning on Cetina river
Have an ultimate adventure in the 2.8 km long canyon of Cetina River where cliffs rise up to 180 meters high, the bottom is covered by amazing rock formations and the highest waterfall is 50 m high. Walk and swim trough crystal clear waters and numerous brisk slides of the refreshing Cetina River. Our guides will be with you all the way to instruct and help you get the most from this amazing experience.Meet our professional and friendly guides on the beginning of Riva promenade and take a 50-minute drive to Šestanovac village with an air-conditioned and Wi-Fi equipped van. Upon arrival, you will be given canyoning equipment and our staff will brief you in detail regarding safety and important things you need to know. Your adventure begins with a 15-minute hike down to the canyon. You will then walk, hike up and down, swim and jump for almost 3 km, enjoy most spectacular views and clear your mind in this unique nature setting. You will walk through the 100 m long tunnel in the rock, have the opportunity to jump from high cliffs and let the river flow carry you to the ending point of the tour. A van with your belongings will be there waiting for you, so you can dry up and head by to Split with your instructors. Languages English Redeem informationVoucher type: E-VoucherE-voucher. Show the voucher on your mobile device to enjoy the activity.LocationStart point: The church and monastery of St. FraneEnd point: Same as the starting pointScheduleDuration: 3,5 HoursGuide optionsGuide type: GuideTips type: IncludedRequirementsMinimum Age: 6 years old.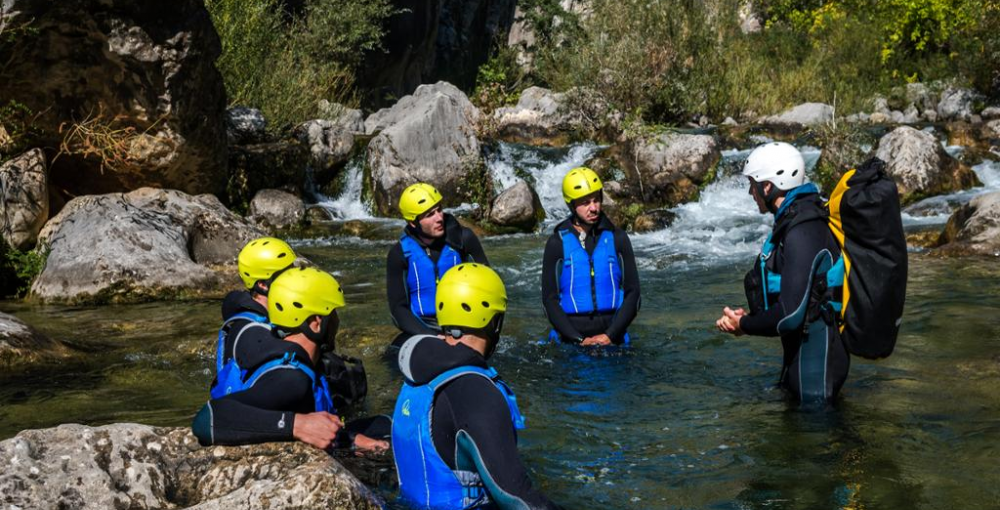 We'll call you back with our best prices guaranteed.