Capri Island & Pompeii Group Tour
Highlights- Skip the line service - Discover in one day the most visited sites of the region - Stroll through the shopping streets of Capri - Visit the Gardens of Augustus and take photos of the Faraglioni - Stroll through the streets of eternal city of Pompeii - Walk along side an archeological guide In only one day you will visit two highlights of Campania Region: the tour will start with the fast hydrofoil to the super VIP Capri Island, there you have the chance to experience famous "funicular" to reach the "Piazzetta" and walk along the shopping streets, full of Italian famous fashion brands and local craftsman shops. Capri is at the same time a wonderful naturalistic experience, for its own nature of limestone land, and one of the most fashionable places in Italy. You should enjoy the landscape and the wonderful blue sea views from the Belvedere of Augustus' Gardens. You will see also the twisty and unique Via Krupp, and the Mt. Solaro too. Furthermore even the chance to see the renowned sea stacks natural landmarks of Capri, known as Faraglioni, is a good reason itself to have a tour in this wonderful Island. Our guide will also give you clues of both history and legends of the lands so you will be completely plunged into the Southern Italian Culture. After a light lunch you will sail back to Naples port where a driver will take you to Pompeii archeological excavations (entrance fees not included). Pompeii life was frozen by the Vesuvius eruption of the 79 A.D. In this second part of the tour you will discover the social life in the ancient roman city that laid the foundations of nowadays social life: thermal baths, the frescos of the Lupanare, exchanged experiences in market negotiations during the visit of the Macellum and of the Basilica and cult of the house visiting the House of Faun. Our guide will explain the most interesting places of this ancient, exciting, commercial city. Languages English, spanish and italian Others Between November and March, the live guide in Pompeii will be provided with a minimum of 6 participants. Redeem informationVoucher type: PrintedPrinted Voucher. Print and bring the voucher to enjoy the activity.LocationStart point: Pick-up from main hotels of Naples City Center between 7:30am and 8:30am. Please call up at least 48 hours in advance to confirm the pick-up time and location.End point: Same as the starting pointScheduleDuration: 10 HoursGuide optionsGuide type: GuideTips type: OptionalRequirementsEntrance fees are not included and should be paid locally.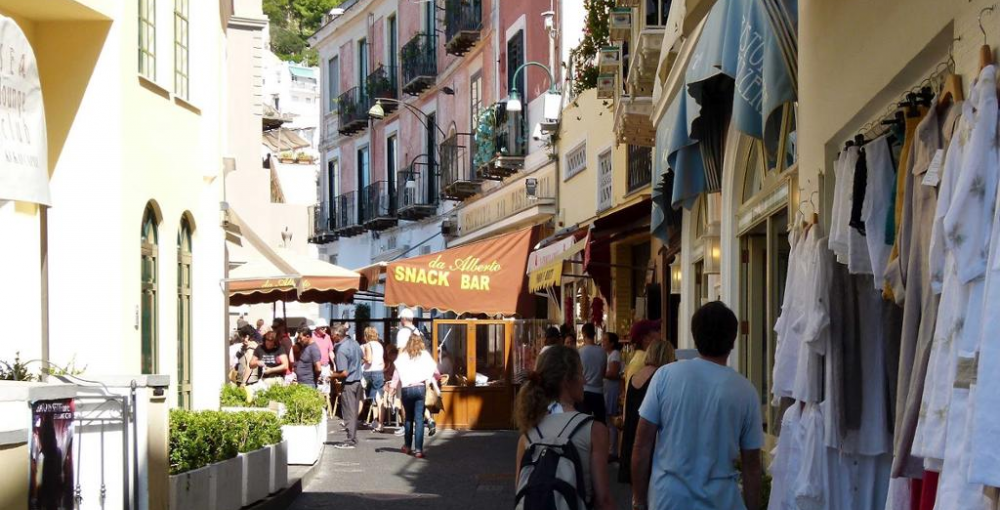 We'll call you back with our best prices guaranteed.