CINQUE TERRE EXCURSION: THE SCENT OF THE SEA
Our trip to the Cinque Terre is an unforgettable whole day devoted to the discovery of one of the most amazing and enchanting landscapes in the world. Five (Cinque) villages, hanging between sea and land, a place where you can immerse yourselves in paradise, listed by UNESCO as a World Heritage site. Our visit begins at daybreak, with the arrival at Riomaggiore: the village, dating back to the early thirteenth century, is famous for its historic character and local wine. You can admire the houses leaning one against the other and stroll along the narrow cobble alleyways and sheltered paths. We then reach Manarola by walking along the famous "Via dell'Amore" (The Path of Love) a romantic and evocative promenade hewn from the rocks falling sheer into the sea. The tiny harbour has a boat ramp and picturesque buildings clinging to the ravine. Our journey continues to Monterosso, an ancient fishing village considered "The Pearl of the Cinque Terre", where you will be awed by its enchanting beaches and the lush vegetation encircling the little town. Here you will have free time to plunge into the crystal sea and sunbathe, before taking the boat to Vernazza, a seaside town surrounding a small natural port where you will have free time to swim in the sea. As well as comfortable clothes and shoes, we recommend you to bring your swimwear! Others At the moment the "Path of Love" is closed and the reopening depends on local authorities. If it still won't be accessible during high season, a longer route in boat will be offered as financial compensation and the given order of the visits may change. Please note that due to bad weather it may not be possible to use the boat. Redeem informationVoucher type: Printed and e-VoucherPrinted voucher or E-voucher. Print and bring the voucher or show the voucher on your mobile device to enjoy the activity.LocationStart point: Piazzale Montelungo - Bus TerminalEnd point: Same as the starting pointScheduleOpening dates07:00Duration: 12,5 HoursGuide optionsGuide type: GuideRequirementsWe regret that we are unable to accommodate guests with wheelchairs or mobility impairments on our tours.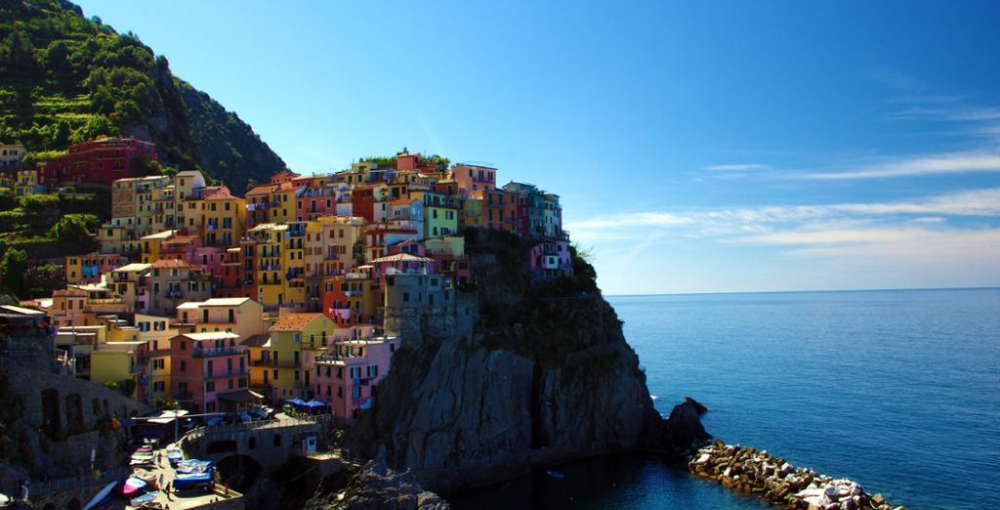 We'll call you back with our best prices guaranteed.