Combo Off Road - Zip line
Earth, water, air & adrenaline: the perfect combination for your adventure.On board of an RZR or ATVs (off-road vehicles), your choice, we will rejoice through unknown trails with the amazing view of the Sierra Madre at Canopy River. We will make a stop in a wonderful crystalline waterfall "el salto" where you can take a dive in the natural spring water to conclude our adventure on a RZR or ATVs after 60 minutes of excitement. We turn on the speed of earth, flying over the river, feel the wind as you go flying at extreme speed to 200 feet above the river, among the treetops, enjoying the majestic scenery surrounding Canopy River, a place where adventure has only one name and the special guest is you. We will close this adventure aboard some cute and flirty mules. Languages Spanish and English. Others Maximum RZR weight capacity - 300kg / 660lbs / 47Stone Maximum weight for the zipline: 120kg / 264Lbs / 18.12Stone Maximum weight for simple ATV: 110 kg or 242 lbs. Maximum weight for double ATV: 220 kg or 484 lbs Redeem informationVoucher type: PrintedPrinted Voucher. Print and bring the voucher to enjoy the activity.LocationStarting point: Glorieta del tigrePlaza las GloriasCanopy River Oficina Centro InsurgentesCollage Disco, Marina.End point: Same as starting pointScheduleOpening dates09:00 - 13:0013:00 - 17:00Duration: 4 HoursGuiding optionsGuiding type: GuideTips type: IncludedRequirementsNot suitable for people with asthma, heart diseases, reduced mobility or pregnant women. Driving License type B required. The minimum age to handle the RZR is 18 years and the minimum age of the companion is 7 years. For the ATVS companion the minimum is 6 years.RecommendationsWe recommend you to bring light clothing, comfortable closed-toed shoes and insect repellent.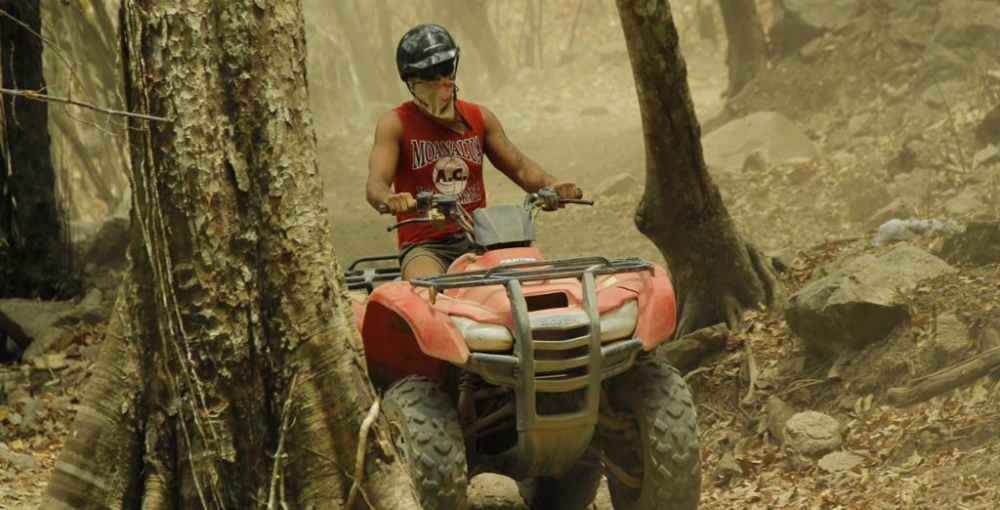 We'll call you back with our best prices guaranteed.