Discover Bucharest in Half Day Tour
You may be staying in Bucharest but have you taken the time to truly get to know it yet? During this spectacular Bucharest city tour you will discover some of the most intriguing things to do in Bucharest, experience the culture of the city, and learn about some of its most important moments throughout history. The first stop will allow you to witness traditional Romanian village life in the Village Museum, one of the biggest and most impressive open-air museums in Europe. Next up you will wander past the Romanian Patriarchal Cathedral, which is the center of the Romanian Orthodox Church. You should take a moment to gaze upon Constitution Square, which has an excellent view of the Palace of Parliament – the world's largest, heaviest, and most expensive administrative building – and stand in Revolution Square, where the end of communist rule was declared in December 1989. Your short walking tour will take you around the many twists and turns of the historical center of Bucharest and introduce you to its charm and elegance, as well as some of its major attractions. Keep an eye out for University Square, the House of the Free Press, Romana Square, Victory Square, the Arch if Triumph, and the Romanian Athenaeum, all of which can be admired as your tour passes by. Why not come and explore the delights and the rich heritage of Bucharest! Languages English Spanish - Friday and Sundays only Redeem informationVoucher type: PrintedPrinted Voucher. Print and bring the voucher to enjoy the activity.LocationStart point: Hotel pick-up available form centrally located hotels and hostels in Bucharest. Please reconfirm the exact pick up point and time with the supplier at least 24 hours prior to confirmed tour date.End point: Same as the starting pointScheduleDuration: 4 HoursGuide optionsGuide type: GuideRequirementsA minimum of 2 people are required to organise the tour.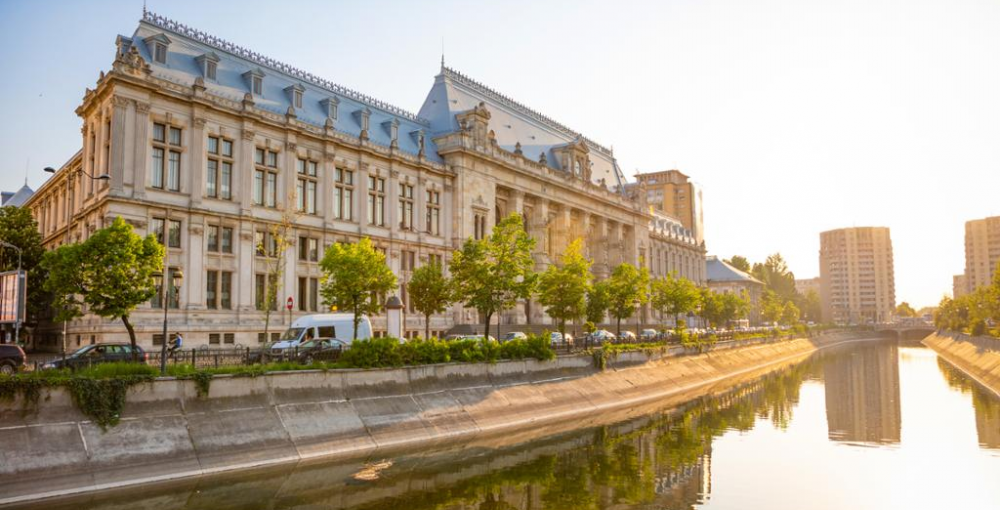 We'll call you back with our best prices guaranteed.