Dive to Air Bus A300 Wreck
For experienced divers with a minimum qualification of an open water diving certificate plus 5-6 dives, this is a unique opportunity to explore an Air Bus A300 which lies on the sea bed off the Aegean coast near the resort of Kusadasi. The half day experience begins with a reef dive to between 15-18m followed by a dive to the Air Bus which is approximately a 15 minute boat ride from the beach and diving to a depth of approximately 18-20m. Following a rope down to the wreck, divers will be thrilled by the sight of the Air Bus as it appears on the sea bed. Fully intact, it is possible to pose by the cockpit and have your photo taken for an unforgettable memento of the dive. All equipment is provided and it advised to have dived within the last 12 months before joining this excursion. Languages English Redeem informationVoucher type: PrintedPrinted Voucher. Print and bring the voucher to enjoy the activity.LocationStarting point: Hotel pickupEnd point: Same as starting pointScheduleOpening dates09:00 - 13:00Guiding optionsGuiding type: GuideRequirementsMinimum qualification required of an open water diving certificate, plus 5-6 dives.RecommendationsIt is advisable to have dived within the last 12 months.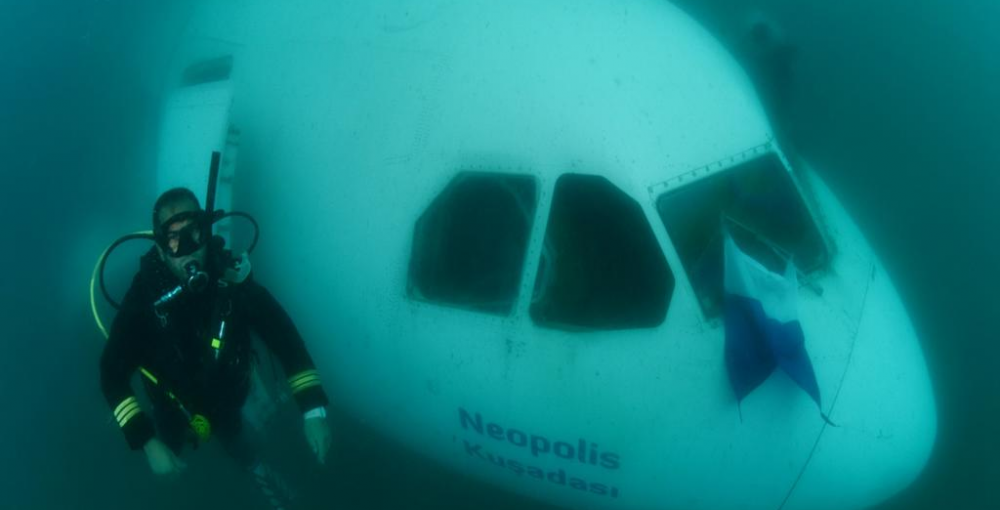 We'll call you back with our best prices guaranteed.