Dolphin Encounter in Chankanaab Park
Highlights • Chankanaab Park • Snorkel • Beach • Pool • Sea Lion Show Especially designed for the entire family. Dolphin Encounter is the ideal Dolphin Swim program to introduce your children to the nature of marine animals and the beauty they offer. Your kids will be able to enjoy safe and fun activities that will delight them and have them entertained while they learn. The whole activity is done over a safe submerged platform in the Caribbean Sea, there's no need of swimming. The program includes hugs and kisses, a handshake, and dolphin behaviors. Redeem informationVoucher type: Printed and e-VoucherPrinted voucher or E-voucher. Print and bring the voucher or show the voucher on your mobile device to enjoy the activity.LocationStart point: Carretera Costera Sur km 9.5 Parque Chankanaab - 77600 - Cozumel - MXEnd point: Same as the starting pointScheduleOpening dates09:00 - 17:00Closing dates SundayDuration: 30 MinutesGuide optionsGuide type: Not includedRequirementsRemember to bring the voucher and valid photo ID with you Mandatory life jacket use. For security reasons and to avoid disturbing the dolphins, visitors and trainers, cameras nor video cameras are allowed in wet areas. For safety reasons pregnant women (5 months and up) can't participate in any of our aquatic programs. Women less than 5 months into their pregnancy can participate in the Encounter program only if accompanied by another adult and after signing a Responsibility Form.RecommendationsRemember to bring sunscreen, swimsuit and towel, comfortable clothes and footwear as well as some extra cash.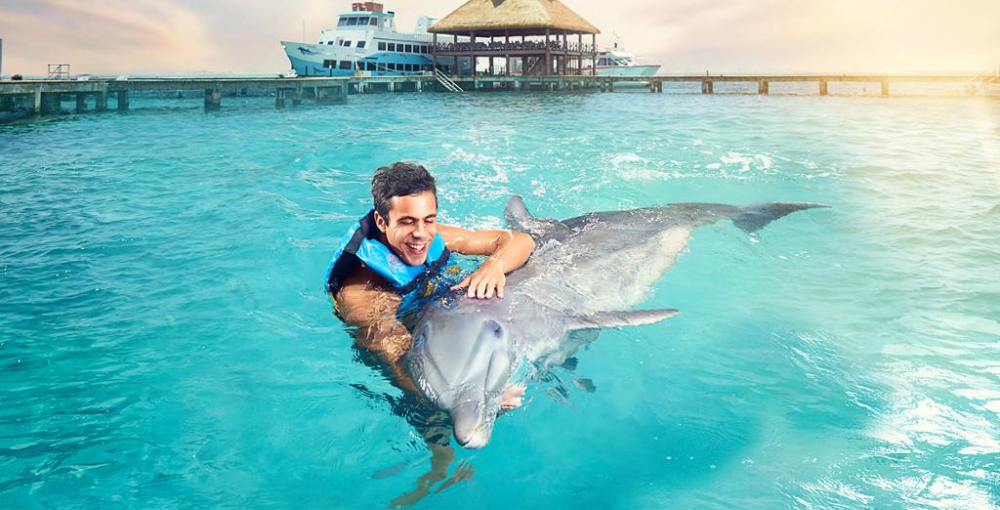 We'll call you back with our best prices guaranteed.