Dolphin Encounter in Dreams Puerto Aventuras
A program for all ages: Learn and have fun! The Dolphin Encounter program in Dolphin Discovery Riviera Maya Puerto Aventuras, is especially designed to bring you and your family close to nature and discover plenty of information about the most tender and playful animals that always seem to be smiling-thedolphins. Your family will be able to enjoy a number of safe and fun activities especially designed for kids big and small. Our goal is to teach all we know about these amazing marine animals and for you to have a goodtime. The dolphin interaction can be enjoyed from a platform in the water. The program includes a handshake, a peck on the cheek, and a special song for you. The dolphin will also delight you with its playful skills. Our privileged location in Puerto Aventuras allows us to offer you the best service. The habitat is located in a private residential complex in the Riviera Maya.Come and enjoy dolphins returning home with an unforgettable memory and a smile from ear to ear. Behaviors - Kiss ang Hug - Handshake - Hand Target Program with 15 min briefing and 40 min in the water. Languages English and Spanish Others Please note that the buffet meal not available for the 3pm schedule. Redeem informationVoucher type: Printed and e-VoucherPrinted voucher or E-voucher. Print and bring the voucher or show the voucher on your mobile device to enjoy the activity.LocationStart point: Dolphin Discovery Dreams Puerto AventurasEnd point: Same as the starting pointScheduleOpening datesMonday/Tuesday/Wednesday/Thursday/Friday/Saturday/Sunday, 09:00 - 16:00Duration: 50 MinutesGuide optionsGuide type: GuideRequirementsRemember to bring the voucher and valid photo ID with you For security reasons, the use cameras in the water is not allowed, professional photos will be available for sale. For safety reasons pregnant women (5 months and up) can't participate in any of our aquatic programs. Women less than 5 months into their pregnancy can participate in the Encounter program only if accompanied by another adult and after signing a Responsibility Form. If you have any health or physical problem please contact our call center before you make your reservation so we can provide you full information about our services.RecommendationsWe recommend bringing a swimsuit, biodegradable sun cream, sandals, a hat, a towel, a change of clothes and sunglasses.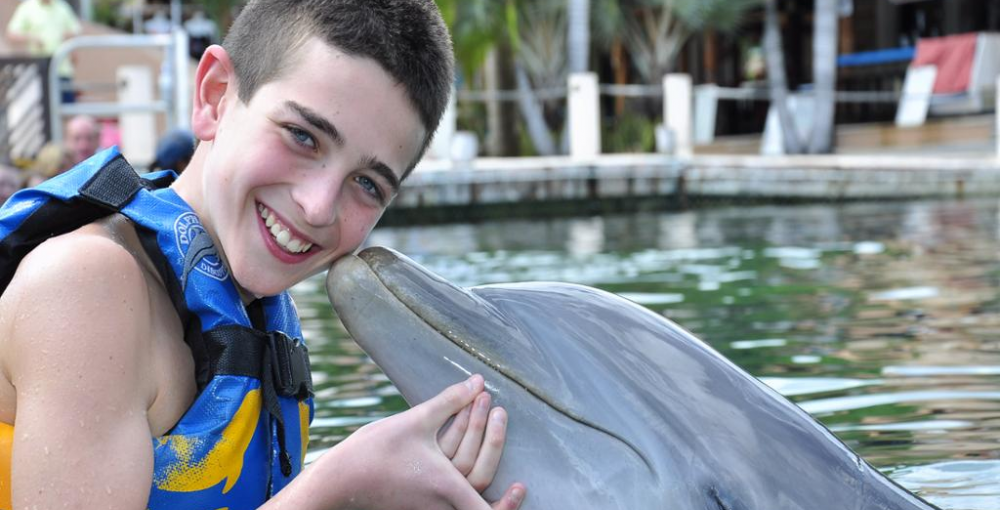 We'll call you back with our best prices guaranteed.