Dolphin Encounter in Los Cabos
A program for all ages: learn and have fun! With an unprecedented beauty, Los Cabos is considered one of the top Travel destinations in Mexico. When you travel to Cabos, there are a number of activities and things to do during your trip, but nothing like the unforgettable experience with our marine mammals, the dolphins. Dolphin Discovery Los Cabos has designed the Dolphin Encounter program for all ages. It is the ideal family-friendly activity in Los Cabos. You and your family will have the opportunity to receive all the affection of these tender and playful marine animals that always seem to be smiling. You will be able to enjoy your dolphin friend from a platform, he will give you unlimited love, a handshake, a kiss and he will sing and dance, you will be able to pet him and swim in a place that our dolphins call "home": the Pacific Ocean. If you're wondering what to do in Cabo, a Dolphin Encounter is the ideal choice. Behaviors - Kiss ang Hug - Handshake - Hand Target Program with 15 min briefing and 40 min in the whater. Redeem informationVoucher type: PrintedPrinted Voucher. Print and bring the voucher to enjoy the activity.LocationStart point: Hotel pickupEnd point: Same as the starting pointScheduleOpening dates09:00 - 15:30Duration: 60 MinutesGuide optionsGuide type: GuideTips type: IncludedRequirementsYou are advised to bring your passport. For security reasons, the use cameras in the water is not allowed, professional photos will be available for sale. For safety reasons pregnant women (5 months and up) can't participate in any of our aquatic programs. Women less than 5 months into their pregnancy can participate in the Encounter program only if accompanied by another adult and after signing a Responsibility Form. If you have any health or physical problem please contact our call center before you make your reservation so we can provide you full information about our services.RecommendationsPlease bring biodegradable sunscreen.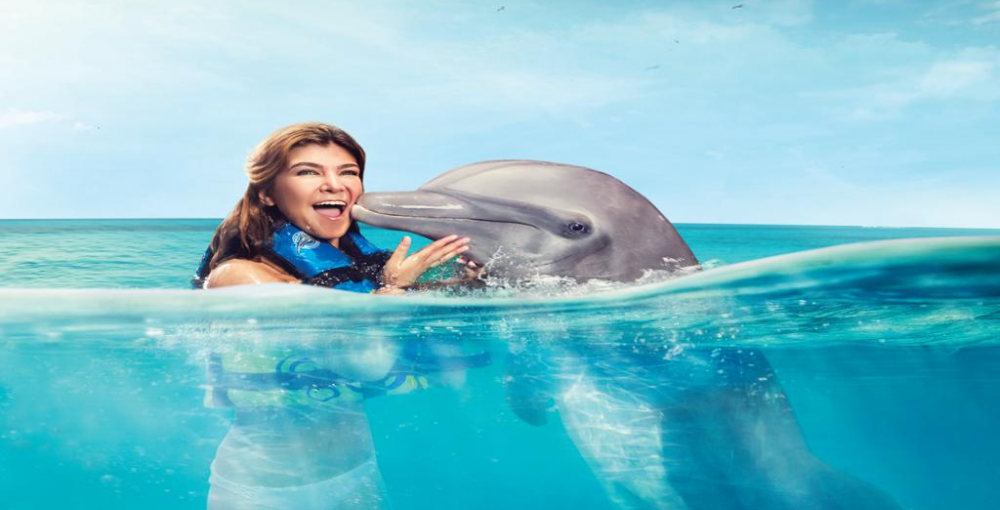 We'll call you back with our best prices guaranteed.