Dolphin Swim and Ride in Los Cabos
Perfect entertainment! If one of your big dreams is to swim with dolphins in their natural habitat, now is the time to turn the unimaginable into reality! Facing the Pacific Ocean. The Dolphin Swim and Ride program in Los Cabos will give you the opportunity to be close to the dolphins as you always imagined. Know your world, and come to understand the dimension of the bond that exists between you and them when you adopt as your new friend. You will greet with tenderness moving your fins, we will give you little kisses, we will sing songs for you, we will take you aside on your tummy and you will have fun while you go out or play with you. The dolphins become your great friends that you will always remember. Dolphin Discovery dolphins are waiting. Behaviors - Kiss ang Hug - Handshake - Hand Target - Belly Ride - Boogie Push Program with 15 min briefing and 40 min in the wáter Observations: For security reasons, the use cameras in the water is not allowed, professional photos will be available for sale. Redeem informationVoucher type: PrintedPrinted Voucher. Print and bring the voucher to enjoy the activity.LocationStart point: Hotel pickupEnd point: Same as the starting pointScheduleOpening dates09:00 - 15:30Duration: 60 MinutesGuide optionsGuide type: GuideTips type: IncludedRequirementsYou are advised to bring your passport. For safety reasons pregnant women (5 months and up) can't participate in any of our aquatic programs. Women less than 5 months into their pregnancy can participate in the Encounter program only if accompanied by another adult and after signing a Responsibility Form.RecommendationsWe recommend to bring spending money. Please bring swimwear, and optional flip-flops.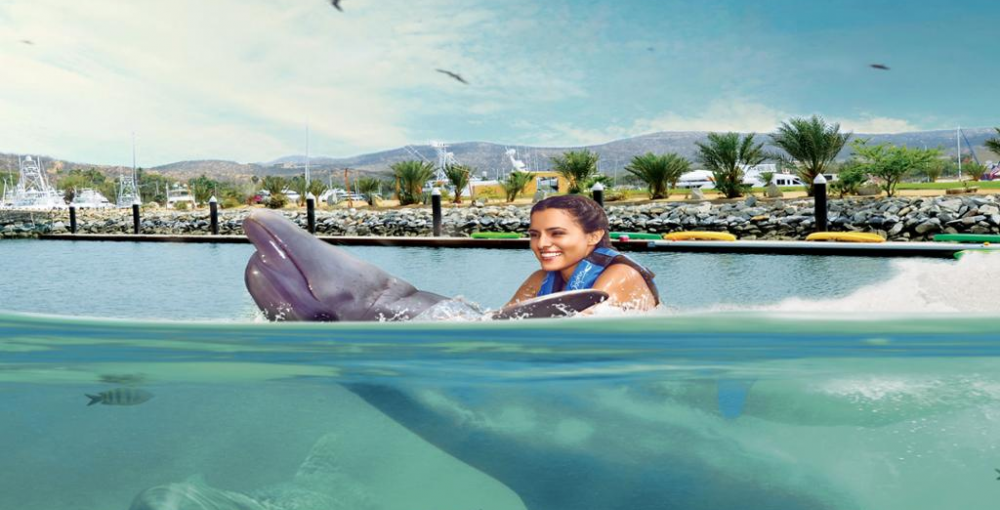 We'll call you back with our best prices guaranteed.