Dubai Dolphinarium - Dolphin & Seal Show - Entry Ticket
At Dubai Dolphinarium visitors get up close and personal to bottlenose dolphins and playful northern fur seals at the action-packed shows. The interactive extravaganzas showcase these amazing animals astounding skills. Watch in wonder as the dolphins and seals dance, sing, juggle, play ball, jump through hoops and even paint! Important information VIP Ticket: Located in central seating area Regular Ticket: Located on the sides of seating area There is an additional entrance fee of AED5.00 per person to be paid at the park gate upon arrival (entrance fee subject to change). Redeem informationVoucher type: PrintedPrinted Voucher. Print and bring the voucher to enjoy the activity.LocationStarting point: Inside the Creek Park Gate 1, Umm Hurair 2 - Dubai - AEEnd point: Same as starting pointScheduleOpening dates11:00 - 11:4514:00 - 14:4518:00 - 18:45Closing dates SundayDuration: 45 MinutesGuiding optionsGuiding type: Not includedRequirementsChildren under 2 years old go for free.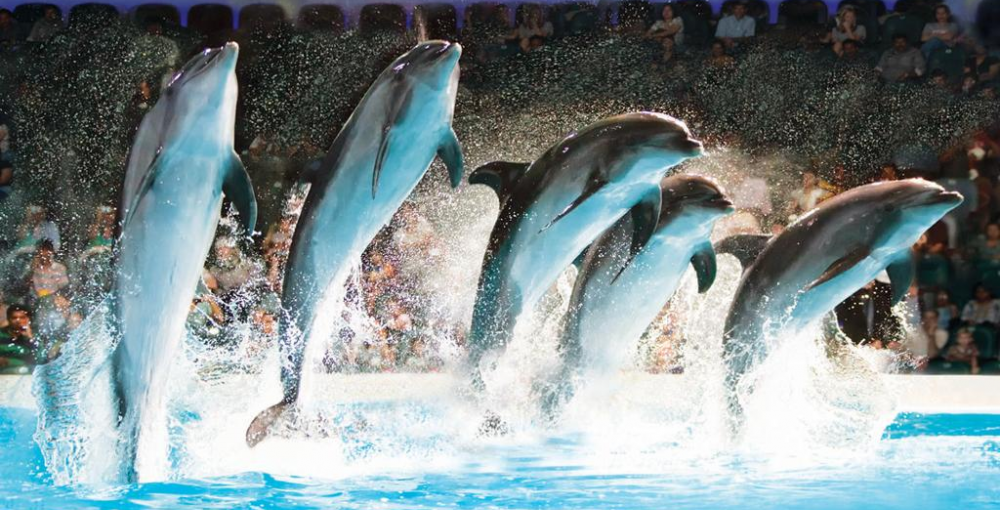 We'll call you back with our best prices guaranteed.