Extreme canyoning on Cetina river
Let your adventurous spirit take you to the best day of your holidays. In this extreme canyoning version, we offer rope lowering of two abseils: the first is 53m and the second is 18m high. Walk and swim through crystal clear waters and numerous brisk slides of the refreshing Cetina river. Enjoy the waterfalls and cliffs up to 180m high. Our guides will be with you and help you all the way. Make this vacation the one you`ll remember! Start the most thrilling day of your vacation meeting our friendly guides on the beginning of Riva promenade in Split in the morning. Our air-conditioned and Wi-Fi equipped minivans will be waiting there to take you on a 50-minute drive to Šestanovac village where this marvellous tour begins. You`ll hop into neoprene suits and put on a helmet and life jacket. After our guide explains in detailed all the things you should know before the start. And off you go – to an adventure of a lifetime! You`ll be swimming, diving, jumping from both rocks and cliffs but the very highlight of this tour will be a 53-meters rope descend from a cliff positioned next to one of the biggest waterfalls in Croatia – Velika Gubavica. That`s where you`ll really test your limits and break boundaries, after which nothing will feel the same again! At the end of this tour, the van will be waiting for you with your belongings so you can dry up and head back to Split. Languages English Redeem informationVoucher type: E-VoucherE-voucher. Show the voucher on your mobile device to enjoy the activity.LocationStart point: The church and monastery of St. FraneEnd point: Same as the starting pointScheduleDuration: 3,5 HoursGuide optionsGuide type: GuideTips type: IncludedRequirementsA minimum age of 16 years old.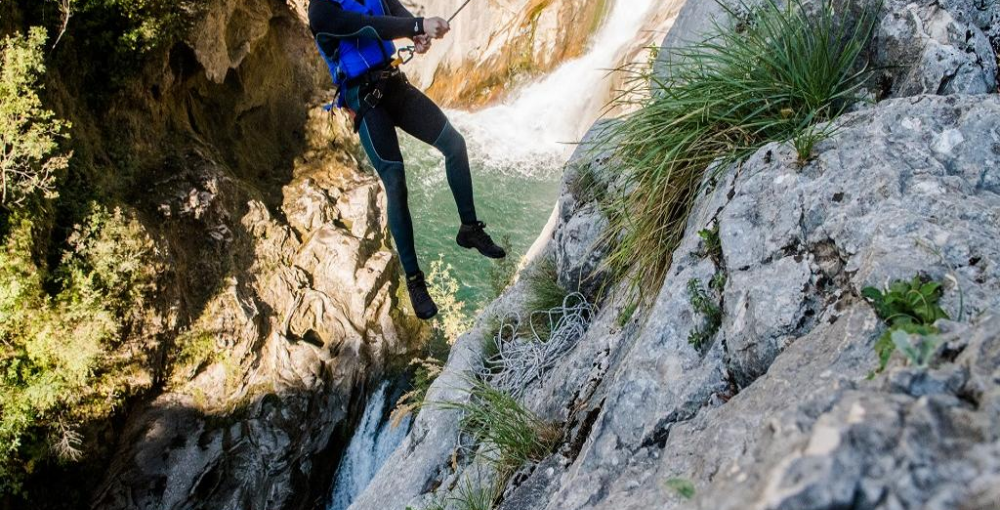 We'll call you back with our best prices guaranteed.