Ferry Tickets to Bimini, Bahamas Business Class
Step off the mainland and onto our high-speed 400-passenger, modern, comfortable 170-foot craft that will whisk you away from Miami to Bimini, Bahamas in just 2 hours. Sit back and relax with a snack or bask on our sundeck worry free! Once in the Island you will receive a Day Pass to The Hilton at Resort World Bimini for a full use of their outdoor facilities. Round trip tram transfers from the Resort to the port is also included! Your Business Class ticket allows you to enjoy more comfortable/spaced seating and a free snack or breakfast item and Priority Disembark status. Plus a 10% discount on the Duty-Free shop. Redeem informationVoucher type: PrintedPrinted Voucher. Print and bring the voucher to enjoy the activity.LocationStart point: Port of MiamiPick up at 7am. Ferry departs from Bimini at 6:30pm and from Port of Miami at 9am.End point: Same as the starting pointScheduleOpening dates09:00 - 18:30Duration: 13 HoursGuide optionsGuide type: GuideRequirementsFerry is wheelchair accessible (foldable wheelchairs only). Please make sure you answer all the mandatory questions during the booking process. You must have a valid Passport and re-entry authorization as you will be going through Customs and Immigration. Citizens of some countries may require an entry Visa. Please check entry requirements check with the Bahamian Immigration before purchase. This tour is not available for infants younger than 6 months.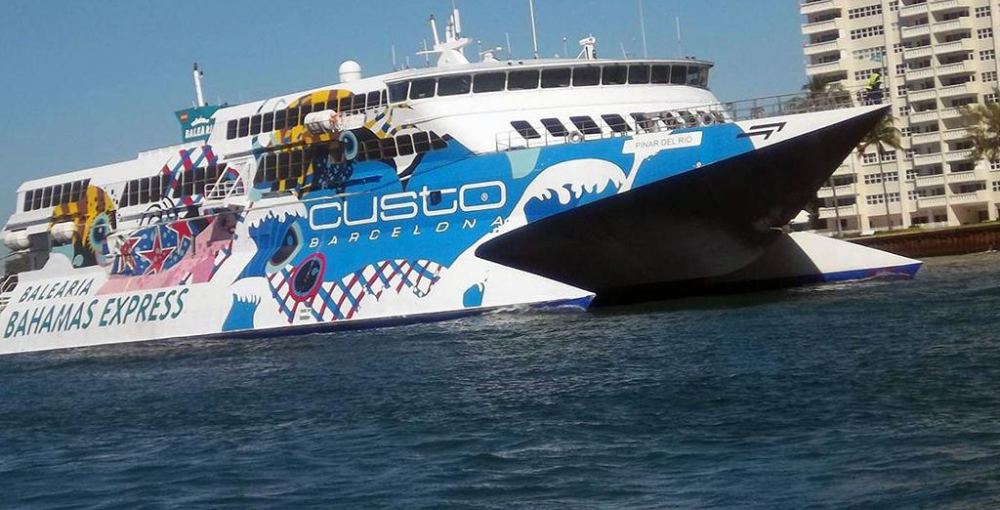 We'll call you back with our best prices guaranteed.