Golden Circle and Secret Lagoon Small Group Tour
On this tour you will be visiting one of the most popular attractions in Iceland and you will be immersed in the icelandic landscape. You will also get the chance to experience one of the most beloved icelandic traditions: hot springs! The Golden Circle & Secret Lagoon tour starts with a morning Reykjavik pick up. From the capital you will head to the first attraction of the day, Thingvellir National Park. Thingvelir is a UNESCO World Heritage site where the first democratic parliament was held in 930 AD, called "Althigi". Thingvellir is a quite unique geological site located in the ridge between the tectonic plates from Europe and North America. Make sure to drink in the heady mix of the historic and geolocial wonders of the park before continuing your journey to Geysir geothermal area. The unique Geysir area is the home of the famous Great Geysir and Stokkur hot springs. Here you can experience the great Strokkur geyser erupt jets of boiling water up in the air every 5 minutes that can go up to 40 meters high! After visiting the mesmerising Geysir, you will head to Gullfoss or the "Golden Waterfall", one of the the most powerfull waterfalls in Iceland. It is fed by meltwater from Langjokull Glacier that flows through Hvitá River. Your day will finish with a relaxing visit to the Secret Lagoon or "Gamla Laugin", which is the last stop of the tour. This a beautiful natural hot spring located in Fludir. The water temperature is 38/40°C all year round. After a relaxing bath at the lagoon you will return back to your original departure point in Reykjavik. Redeem informationVoucher type: E-VoucherE-voucher. Show the voucher on your mobile device to enjoy the activity.LocationStarting point: Pick-up at selected hotels only. Please confirm the time and location for pick-up with 48 hours' notice prior to the activity by calling.End point: Same as starting pointScheduleOpening dates09:00 - 18:00Closing dates24/12 - 25/1231/12Duration: 9 HoursGuiding optionsGuiding type: GuideTips type: IncludedRequirementsMinimum Age: 6 years old.RecommendationsPlease wear warm, waterproof clothing. Waterproof jacket and pants, headwear and gloves, and warm socks/waterproof shoes are recommended. We recommend you bring a swimsuit, a towel, and spare clothes.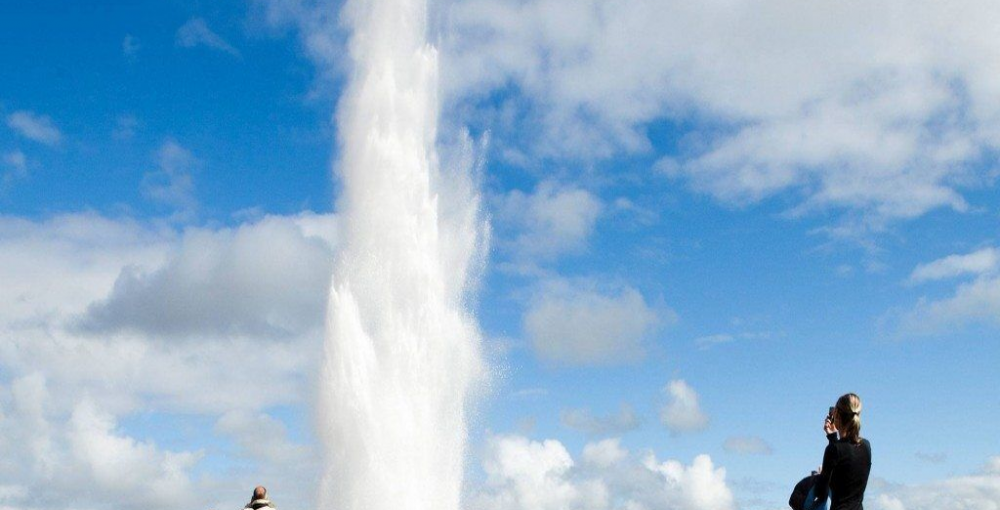 We'll call you back with our best prices guaranteed.