Golden Circle & Snorkeling Between Tectonic Plates
Your Golden Circle & Snorkeling adventure starts with a morning Reykjavik pick up. From the capital you will travel to all 3 of the popular attractions that make up the famous Golden Circle route. Travel in a small group setting in the comfort of one of our minibuses and enjoy free Wi-Fi on board. First up is the UNESCO listed heritage site of Thingvellir National Park. A site of great historical, cultural and geological importance it is home to one of the world's first ever parliaments, founded in 930AD. The park sits between the Eurasian and North American tectonic plates, this contributes to the stunning beauty of the surrounding area. Thingvellir is also the home to Silfra fissure where you will participate in a once in a lifetime snorkeling adventure. This is where you will be meeting your certified dive master which will brief you about the activity and provide you with a safety briefing before you make your way to the fissure. Silfra has commonly been rated as one of the top dive sites in the world, floating around in the fissure, between the tectonic plates of Eurasia and North America and drinking in the heavenly mix of the blue and green surroundings is an experience like no other. The water is crystal clear and offers visibility up to 100 m down. After your snorkelling adventure you will make your way to the next highlight of the day, Geysir Hot Spring area. Going deeper into the country to the geothermally active hot spring area of Haukadalur, where Strokkur, the still active geyser, sprouts steaming water every 10 minutes up to 30 metres in the air. One of the very few geysers that erupt frequently and reliably. To round of the trip we will stop by the magnificent Gullfoss Waterfall- translated to Golden falls. On sunny days the mist of the falls form rainbows that add to the splendor and provides it's famous golden hue. Situated on the Hvítá river, the water drops in two stages of 11 and 21 metres into a 32 metre crevice. This is all fed by the Langjökull glacier, 2nd largest in Iceland. After a full day of adventures you will return back to Reykjavik where your tour ends. Redeem informationVoucher type: PrintedPrinted Voucher. Print and bring the voucher to enjoy the activity.LocationStart point: Pick-up at selected hotels only. Please reconfirm where you would like to be picked up. In September, March & April pickups start at 21:30pm. From October to February, pickups start at 20:30pm. Make sure to inform the operator where you would like to be picked up for your tour. Pick up time at 9am.End point: Same as the starting pointScheduleOpening datesDuration: 9 HoursGuide optionsGuide type: GuideRequirementsParticipants need to be comfortable in the water and be able to swim. Activity not suitable for pregnant women due to cold water. Weight limit 45-120 kg and heigh limit 150 cm - 200 cm.RecommendationsRemember to bring good hiking shoes, warm and waterproof outdoor clothing, headwear, gloves, warm long underwear, warm socks and a change of clothing.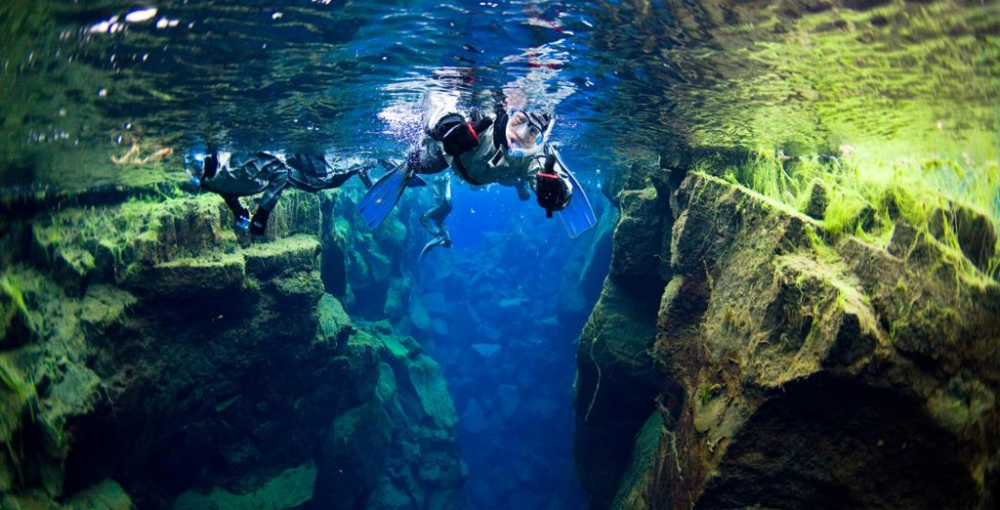 We'll call you back with our best prices guaranteed.