Holy Island, Alnwick Castle & Northumbria 1 Day
Our first stop is Holy Island, connected to the mainland by a causeway which leads into the quaint island village of Lindisfarne, from where there are stunning views of Lindisfarne Castle, (which dates back to 1550). Spend time wandering through the ruins of its Priory where the magnificent Lindisfarne Gospels were produced, sample some of the world-famous Lindisfarne 'Mead' brewed by Monks on the island, and enjoy the tranquillity for which the island is renowned. We continue south on to the bustling market town of Alnwick, whose greatest building is the medieval Alnwick Castle*. Enjoy time in the town centre or remain at the castle complex where there is something for everyone. Home of the Percy Family for over 700 years, Alnwick Castle is considered one of the finest castles in England and proudly known as "The Windsor of the North". Visitors can step into the unexpected in the spectacular Alnwick Garden, with its wonderful Grand Cascade and Poison Gardens. It's grounds were also used in the Harry Potter films. In the mid-afternoon we begin the drive north to cross the River Tweed into the historic border town of Coldstream. If time permits during this journey there will be a stop at Flodden Field, one of the best preserved battlefields in Northern Europe and scene of the infamous battle of 1513 which ended in victory for the English and the death of James IV, King of Scots. Language English Redeem informationVoucher type: Printed and e-VoucherPrinted voucher or E-voucher. Print and bring the voucher or show the voucher on your mobile device to enjoy the activity.LocationStarting point: Ensign Ewart pubEnd point: Same as starting pointScheduleOpening dates01/04/2019 - 31/10/2019, 08:45 - 18:15Duration: 9,5 HoursGuiding optionsGuiding type: GuideRecommendationsComfortable walking shoes and waterproof jacket recommended Foldable wheelchairs accepted.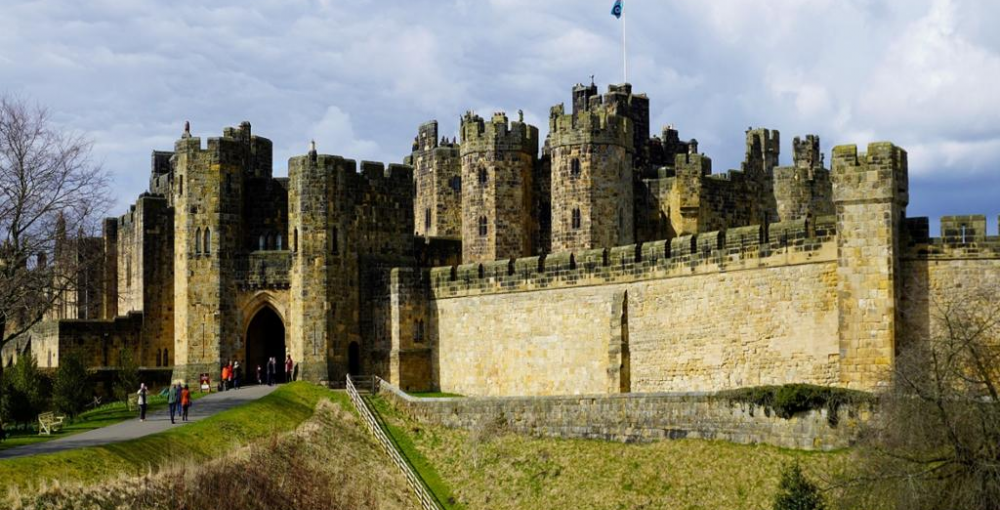 We'll call you back with our best prices guaranteed.