PRIVATE ABSOLUTE PRAGUE CASTLE WALK WITH ENTRY FEE
Highlights • Private walking tour with Prague Castle entry • The story of Charles Bridge and the Prague Castle Hill • Church of St. Nicolas • Nerudova Street and Old Castle Steps with view • Hradčanské Square passing by Schwarzenberg and Archbishops Palaces • Prague Castle entry (included) with a visit to St George's Square with St George's Basilica • Old Royal Palace and St Vitus Cathedral and Golden Lane The Prague Castle Walk starts from the center of Prague. You'll take a short walk through the narrow cobblestone streets to the Charles Bridge which is one of Prague's three main attractions. Then follow in the footsteps of history by crossing it and taking the same route as Kings, Queens and noblemen of the bygone era. After, we'll take in the Prague Castle are and see Hradčanské Square with its many palaces like the Archbishop's Palace and Schwarzenberg Palace. It is time to ascend to the Castle via the Old Castle Steps and Nerudova Street and as you walk up the hillside , you'll be treated to marvellous views of the city beneath us with Old Town and Tyn Church's Tower, Vltava River and the Charles Bridge. After this short stroll, you'll head in to the Prague Castle (entry and visits included in this tour) to see the first and second courtyards, St Vitus Cathedral, The Old Royal Palace, St. George's Basilica and the Golden Lane. The tour ends in the Castle area and you'll have time to explore for yourself and ask your guide for plenty of tips on the city. Languages English Redeem informationVoucher type: PrintedPrinted Voucher. Print and bring the voucher to enjoy the activity.LocationStarting point: Absolute Tour Center - 12 Michalska st, Prague 1 - Prague - CZPick-up service is available only from centrally located hotels.End point: Prague Castle area.ScheduleDuration: 3 HoursGuiding optionsGuiding type: GuideTips type: IncludedGroup type: PrivateRequirementsFitness level required: Fit to walk. Tour runs in all weather conditions, please dress appropriately.RecommendationsWhen visiting the churches Male visitors are requested to enter with a bare head. We strongly recommend that you wear modest clothing that covers your shoulders and knees.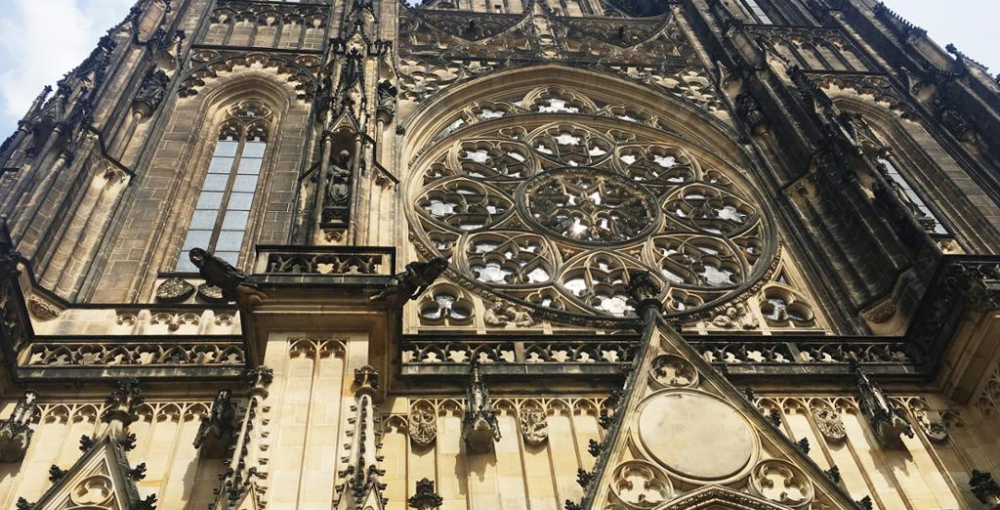 We'll call you back with our best prices guaranteed.