Rome underground: the Catacombs
The idea is to offer a service that is interested in transferring tourists from the neuralgic points of the city of Rome to the catacombs using a methane Shuttle Bus with an onboard audio guide, with the purpose of reconciling the traditional nature of our tours with more ambitious ideas of sustainable tourism and environmental protection. Our package will allow you to reach and visit the catacombs , which are one of the largest one in Rome and where you can visit 17 km of tunnels and corridors divided into 4 different levels, for a total of 150,000 burials, and a semi subterranean Basilica. By visiting this site you will have the opportunity to get to know more information about some aspects of the life of the Christian communities of the early centuries, their faith in the resurrection and eternal life, admiring its testimony, that remained untouched over the centuries in symbolic decorations of stone fragments and magnificent frescoes, a sign of the relationship with God and of the cult of the martyrs buried in this cemetery. Redeem informationVoucher type: E-VoucherE-voucher. Show the voucher on your mobile device to enjoy the activity.LocationStarting point: Piazza Aracoeli, 16End point: Same as starting pointScheduleOpening dates10:00 - 14:0014:00 - 18:00Duration: 4 HoursGuiding optionsGuiding type: GuideRequirementsShoulders and knees must be covered, no low cut or sleeveless tops and no shorts, this applies to men and women. Tour not appropriate for individuals with claustrophobia. Not accessible for wheelchairs. RecommendationsBring a light jacket. Please wear comfortable shoes.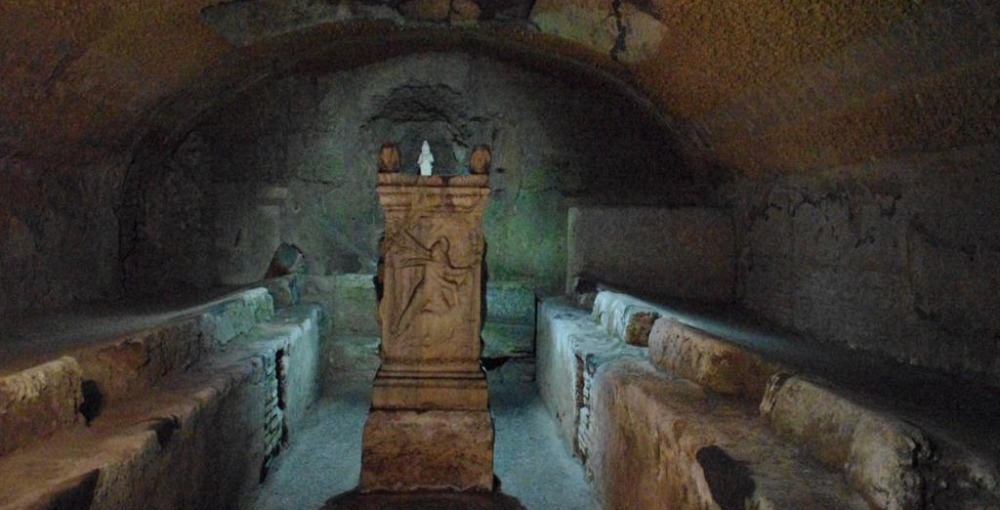 We'll call you back with our best prices guaranteed.