SAN FRANCISCO GRAND CITY TOUR + ESCAPE FROM THE ROCK BAY CRUISE
Enjoy an approximately four-hour guided tour of San Francisco. At each stop, you'll have the chance to get off the bus and see the sights. Along the way, your fully narrated tour will show you San Francisco like you've never seen it before! Tour the city from the Bay to the Ocean, with photo stops at key locations. Enjoy great views and visit famous attractions, including the Golden Gate Bridge. Stopping at Twin Peaks will give you a breathtaking 360-degree view of the city from 1000 feet above sea level. Opt to upgrade your tour to include a bay cruise or a visit to the Aquarium of the Bay to complete your panorama of San Francisco from land and sea! Traveling through the Golden Gate Park we'll point out seasonal flower displays, look for bison grazing, and ride past windmills overlooking the Pacific. Learn about San Francisco's early settlements, from Native Americans to Spanish missionaries and the frenzied days of the gold rush as you drive through the once infamous Barbary Coast. Then, see San Francisco's iconic Victorian Homes as we take you through the Haight-Ashbury neighborhood. You didn't get tickets for Alcatraz? No worries. End the tour back at San Francisco's beautiful waterfront and take in the superb vistas of Alcatraz Island and San Francisco Bay before embarking on a boat tour at Pier 39. The Escape from the Rock cruise will take you close up to the infamous prison island that many have tried to escape from. You will circle the island twice, seeing it from all angles as well as the beautiful city skyline. Keep an eye on the water. You may catch a glimpse of harbor porpoises swimming by. They have returned to the Bay! Escape from the Rock Cruise is provided by Blue and Gold Fleet. Redeem informationVoucher type: PrintedPrinted Voucher. Print and bring the voucher to enjoy the activity.LocationStarting point: 478 Post St., San Francisco, CA 94102Customers must be at the meeting point 30 min before the departure of the tour. Complimentary hotel pick-up is available for select hotels with confirmation from our reservations staff.Fisherman-s WharfPlease ensure you arrive at the meeting point at least 45 minutes prior to the tour start time. Complimentary hotel pick-up is available for select hotels with confirmation from our reservations staff.End point: Same as starting pointScheduleOpening dates09:00 - 14:00Duration: 5 HoursGuiding optionsGuiding type: GuideRequirementsPlease wear comfortable walking shoes.Recommendationsbring comfortable clothes.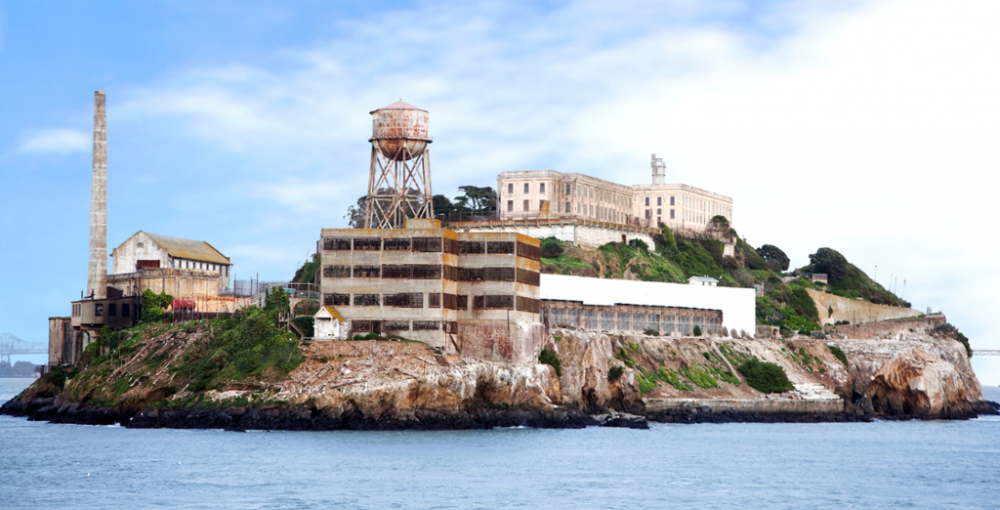 We'll call you back with our best prices guaranteed.