Snorkeling and Caving Tour From Reykjavik
Your Snorkeling and Lava Caving adventure starts with a morning Reykjavik pick up. From the capital you will head towards the hidden underworld of an Icelandic lava tube cave located close to Reykjavik. Accompanied by your certified guide you will get to explore all that this magical cave has to offer and learn all there is to know about the cave's formation which was created by the powers of our very own mother nature. After the cave exploration you will head towards the magical Silfra fissure located in Thingvellir National Park, a UNESCO World Heritage Site for your snorkelling adventure. Arriving at the park you will meet your certified dive master which will brief you about the activity and provide you with a safety briefing before you make your way to the fissure. Silfra has commonly been rated as one of the top dive sites in the world, floating around in the fissure, between the tectonic plates of Eurasia and North America and drinking in the heavenly mix of the blue and green surroundings is an experience like no other. The water is crystal clear and offers visibility up to 100 m down. After your snorkelling adventure you will make your way back to Reykjavik where your tour concludes. Redeem informationVoucher type: PrintedPrinted Voucher. Print and bring the voucher to enjoy the activity.LocationStarting point: Pick-up at selected hotels only. Please call up 48 hours beforehand to confirm the pick up time and place.End point: Same as starting pointScheduleOpening dates09:00 - 18:00Closing dates24/12 - 25/1230/12 - 31/12Duration: 9 HoursGuiding optionsGuiding type: GuideTips type: IncludedRequirementsWeight limit (45-120 kg), heigh limit (150 cm - 200 cm). You need to be able to swim to take part in this activity. Minimum Age: 12 years old.RecommendationsPlease bring a change of clothes. This activity is not recomended for pregnant women. We recommend bringing waterproof clothing, a hat, sunscreen and footwear with rubber soles. Please wear warm, waterproof clothing.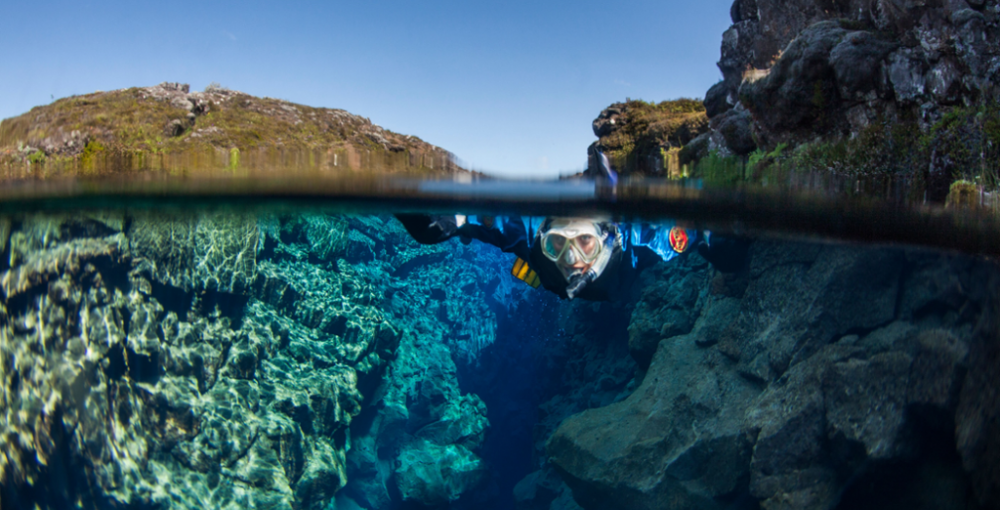 We'll call you back with our best prices guaranteed.