South Iceland and Paragliding Adventure
If you're looking for top travel and sightseeing adventures worthy of your bucket-list, there's nothing quite like the South Coast, Waterfalls and Paragliding tour. Get to see the breath-taking views of south Iceland from both land and air of the mountains, glaciers and cascading waterfalls. Travelling through south Iceland your first natural landmark is Skógafoss waterfall, arguably the country's most iconic waterfall and one of south Iceland's star attraction. From Skógafoss the tour continues east to Sólheimajökull glacier where you'll meet your paragliding pilots and embark on your paragliding tour, where you will be soaring through the sky like a bird,as you fly in tandem. As you sail through the skies, you'll enjoy incredible panoramas from the black volcanic coast to jagged mountain peaks and way up to the massive Mýrdalsjökull ice cap. You don't need to have any experience in paragliding, certified, experienced pilots make sure your flight is safe and enjoyable. Back on the ground the tour takes you to Reynisfjara beach that features the dramatic and imposing Garðar, a pyramid of basalt columns known as the "organ pipes" that jostle the surrounding cliffs and caves. Heading back to Reykjavik your last but by no means the last is the iconic Seljalandsfoss waterfall where you can literally walk behind a curtain of water which is certainly a moment you'll want to capture on camera. Languages English Redeem informationVoucher type: PrintedPrinted Voucher. Print and bring the voucher to enjoy the activity.LocationStarting point: Hotel pickupEnd point: Same as starting pointScheduleDuration: 10 HoursGuiding optionsGuiding type: GuideRequirementsParagliding: Minimum Age: 10 years old.RecommendationsComfortable and warm clothes. We recommend to wear walking shoes and weather appropriate clothes Tour goes in all weather conditions. Please dress appropriately (we encourage our guests to bring hats and gloves to keep the extremities warm during colder months).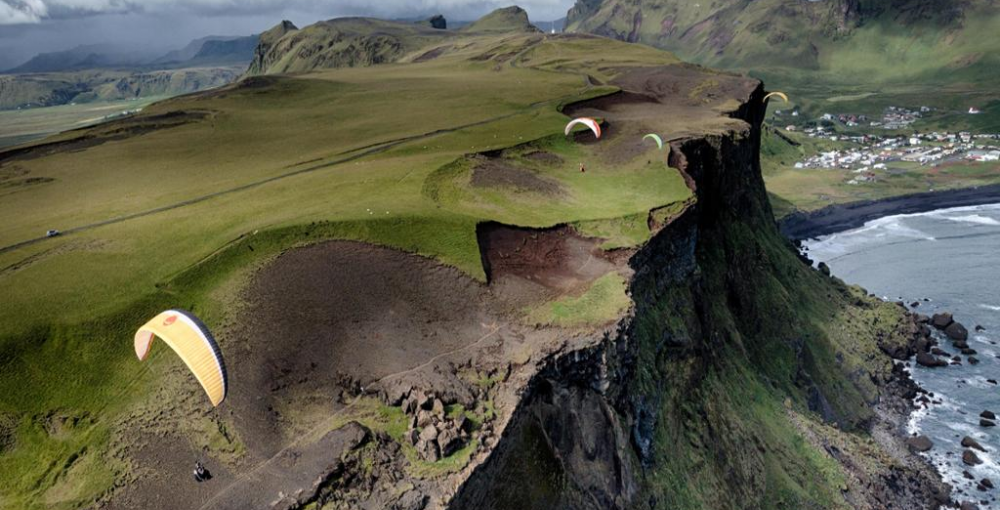 We'll call you back with our best prices guaranteed.