Šumadija – Serbian Tuscany
Šumadija, "heart of Serbia" or "Serbian Tuscany" got her name because of impenetrable forests this region had been famous for (Serbian "šuma" means forest). It is one of the most important agricultural and wine-growing regions thanks to fertile soil and moderate climate. Šumadija is also famous for marble and Serbian members of Uprisings in the beginning of the 19th century. We will proceed to Topola, classical Šumadija town that in the beginning of the 19th century was a strategic place for organization of First Serbian Uprising against Ottoman rule. Karađorđe, the leader of the Uprising, is the symbol of this town this is why we will visit his house and church that are now used as the space of First Serbian Uprising exposition and Museum of Karađorđe. Then in Oplenac hill that nowadays is famous for Oplenac wine-harvest festival we'll visit Museum Complex of the Karađorđević family. The Church of Saint George that was built by King Petar I Karađorđević in 1930 preserves family grave and ashes of the royal family members. We'll also visit Petar's House with the Museum of the Karađorđević family, stable, palace, Royal vineyards and the Winery house that is now used as an art gallery. Visit to the winery means that we will have a wine-tasting of famous "Chardonnay" and "Suveren". Lunch in pleasant ambiance of one of the national cuisine restaurants of this region is the best way for resting and enjoying various specialties of Šumadija cuisine: from starter and soup to mixed grilled meat plate and famous desserts (not included). The following stop is at an archaeological site from paleolith era called Risovača cave located near the town of Arandjelovac. Fresh air of the cave will wake you up whilst remains of stone and bone tools will bring us 50 000 years back to the past to the period of the Neanderthal man that used to live here! After tour around the cave we will drive back to Belgrade. Redeem informationVoucher type: PrintedPrinted Voucher. Print and bring the voucher to enjoy the activity.LocationStarting point: Hotel pickupEnd point: Same as starting pointScheduleOpening dates09:00 - 15:00Duration: 6 HoursGuiding optionsGuiding type: GuideRequirementsPlease provide the hotel name at the moment of reservation.RecommendationsPlease wear comfortable shoes.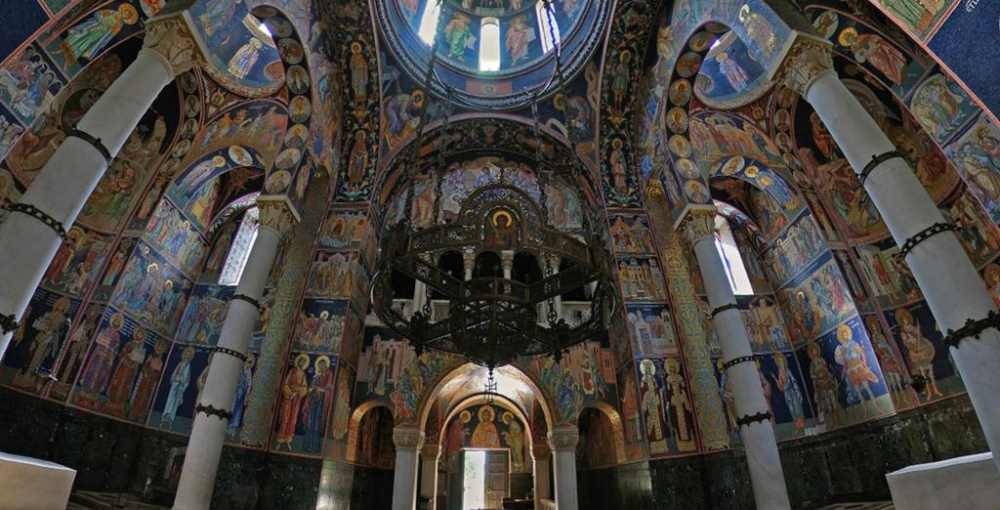 We'll call you back with our best prices guaranteed.