VISITA GUIADA DE LA ALHAMBRA
The palatial complex of the Alhambra is one of the most visited buildings in the world, as you can see with this unforgettable tour. This succession of beautiful palaces perched on a high hill overlooking the city is the culmination of centuries of Islamic art and architecture in Muslim Spain, the flourishing of an exclusive syncretic culture. Thanks to this guided tour you will know the different palaces and courtyards. The Alhambra is located on a hill that was practically inaccessible at the time, overlooking the oldest neighborhoods of the city and the valley of the Darro River. In its original construction, dating from the year 899, the complex was destined to be a fortress, but later Yusuf I, Sultan of Granada, turned it into a Royal Palace. The expert guide will show you the palatial complex with its Harem, the Patio de los Arrayanes, also known as the Patio de la Alberca that was used to cool buildings in the hot summers, the magnificent Hall of Ambassadors and the fantastic Patio de los Leones and the Hall of Abencerrajes. Languages English and Spanish Others Includes: General daytime ticket for the Alhambra + official guide + Headphones. Redeem informationVoucher type: PrintedPrinted Voucher. Print and bring the voucher to enjoy the activity.LocationStart point: Alhambra GranadaMain entrance to the Alhambra. Please note that for guided tours, the meeting point will be the miniature scale model located at the main entrance of the Alhambra.End point: Same as the starting pointScheduleDuration: 3 HoursGuide optionsGuide type: GuideTips type: IncludedGroup size: 30 PeopleRequirementsValid photo ID required. Free rate: 0-2 years/smaller than 0.90m.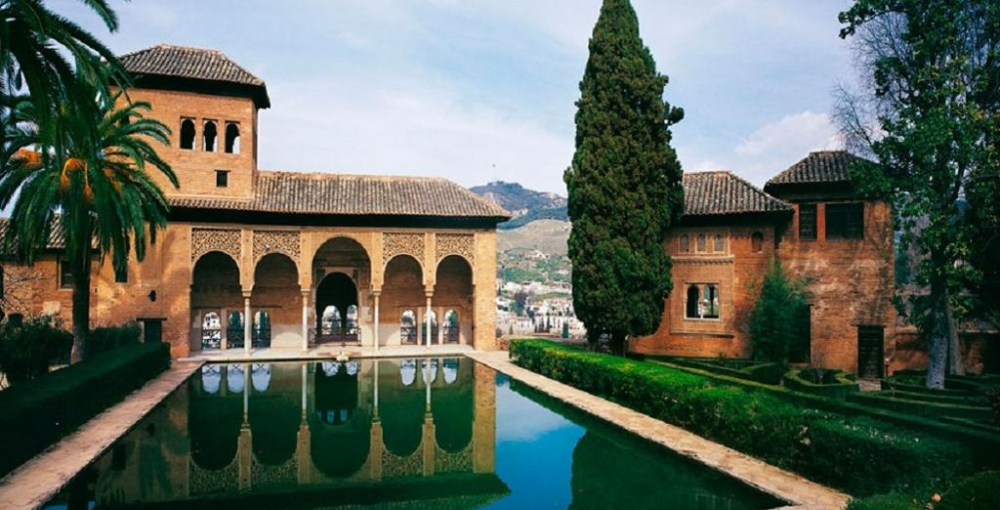 We'll call you back with our best prices guaranteed.