WEST TENERIFE WITH TRANSPORT
Choose how you wish to explore the beatiful waters and coastline of Tenerife Jet Ski Safari: An exhilirating 1 hour Jet Ski tour from Puerto de Los Gigantes passing through Masca and Barranco Seco (includes boat navigation). Premium: The most complete excursion, departing from Puerto de Los Gigantes, the adventure lasts 2 hours and gives you access to various activities in which you can discover the most virgin and wild area of ​​Tenerife, The Cliffs of the Giants. You can enjoy the below: - Jet Ski for two people for 1 hour. - Swimming and snorkeling with the most powerful torpedo on the market or take a rest enjoying a fruit snack for 30 minutes. - Visit the Punta de Teno in an exclusive "Pontón", an extensive and comfortable boat exclusive of West Tenerife. 30 minutes For the Premium package: For each Jet Ski, you will be given a waterproof bag which will contain a GO-PRO camera and accessories, a flexible stick, and can also hold personal effects that you wish to take with you on the trip. As well as being able to shoot your own videos and photos from the GOPRO Hero 5, there is also an additional Professional photoshoot available. If you wish to take home the GO-PRO snaps and 100 professional photos this is payable locally. Redeem informationVoucher type: PrintedPrinted Voucher. Print and bring the voucher to enjoy the activity.. Voucher validity: Same day..LocationStarting point: Hotel pickupEnd point: Same as starting pointScheduleOpening dates01/04 - 30/04, Guiding optionsGuiding type: GuideRequirementsChildren under 8 years are not allowed.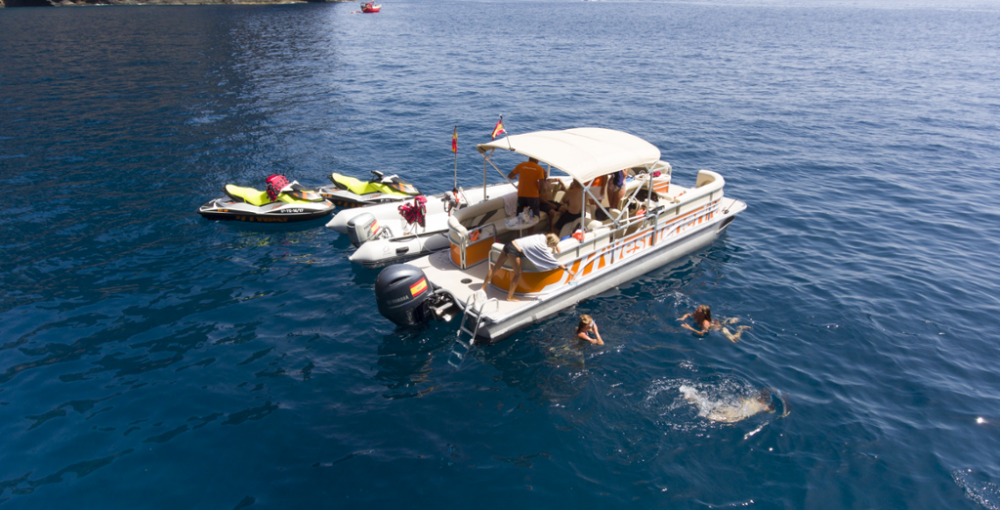 We'll call you back with our best prices guaranteed.